LEAH'S NEXT SEMINAR AFTER OCTOBER 21, 2006 IS YET TO BE DETERMINE
THE INFORMATION BELOW IS HISTORICAL FROM 2005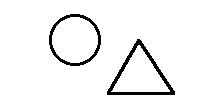 NOW

"THE POWER OF ONE:

Maintaining Focus to Your Higher Self"

Q & A Channeling Session

Facilitator: Leah/Krista Stansell
Author of Gypsy E.T. and Anja Maya and Adair: Special Assignment, Terra (A Fairie Tale)
Channel, Energy Adept, Paranormal Investigator
Still looking to the external for the answers?
Afraid of intimacy, rejection?
Denying your own Power?
This class is for you! Come and join us, begin anew!

When: Saturday, October 22, 2005, 1:00 p.m. to 5:00 p.m.

Where: Methodist Country House
4830 Kennett Pike
Greenville, Delaware

Fee: $40.00 with pre-registration and 50% deposit
$45.00 at the door

Contact: Carol (610) 719-6040 &endash; (Before 6:00 p.m.)
Cell (484) 459-3810 - (After 9:00 p.m.)
Email: merriamna@msn.com


Leah/Krista is available for private consultation on Friday, Oct. 21st Sunday, Oct. 23rd and Monday, Oct. 24th from 10:30a.m. &endash; 5:00 p.m. in West Chester, Pa. The fee is $75.00 per hour (a 50% deposit is required). For more information or to schedule and appointment, please contact Carol listed above.


NOTE: ALL CONSULTATIONS ARE CURRENTLY FILLED; CALL CAROL TO BE ON A "WAIT LIST", IF INTERESTED